Meet Attorney
Ericka C. Murphy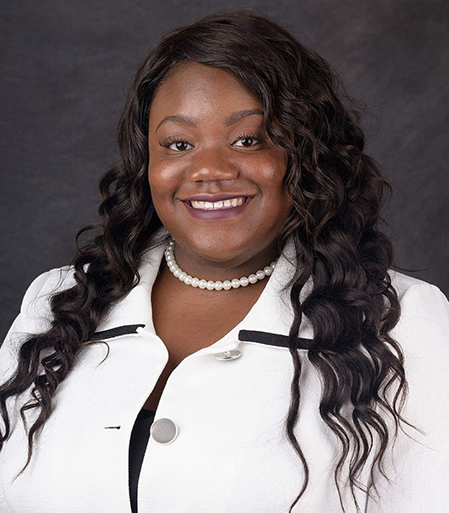 Ericka C. Murphy, Esquire was born and raised in St. Petersburg, Florida. After graduating from Lakewood Highschool in 2013, she attended Hampton University in Virginia for her freshman year, but eventually transferred back home to Florida. Ericka graduated a semester early with her Bachelors in English in 2016, with a concentration in Women and Black Literature from Florida Atlantic University in Boca Raton, Florida. After graduating with her undergraduate degree, she attended Florida A&M University (FAMU), School of Law in Orlando, Florida. In 2020, Ericka graduated Cum Laude with her juris doctorate from FAMU.
Ericka worked as a legal intern her first summer of law school with Deborah A. Cook, Law & Mediation. During Ericka's second year in law school, she worked as a legal intern with FAMU's homelessness legal clinic. The homelessness clinic specialized in helping underprivileged individuals with family law and landlord-tenant matters. In Ericka's last year of law school, she worked for Coye Law firm, who specializes in personal injury, disability, and veterans affairs.
Ericka was admitted to the Florida Bar in November, 2020. She began working for Tara Scott Lynn as a law clerk in August, 2020 and came on as a full-time associate in January, 2021.