Meet Attorney
Tara Scott Lynn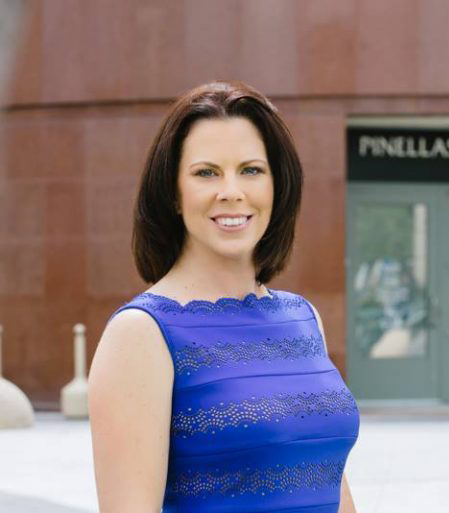 Tara Scott Lynn was born in Decatur, Illinois, on December 2, 1973. Tara resided in Central Illinois the majority of her life and moved to the Tampa Bay area in February of 2000, wherein she decided to pursue a legal career. She was admitted to practice by the Florida Bar in September of 2004 and learned much about practicing law while defending employers and insurance companies in workers' compensation claims. However, she felt a call on her life, so she left and opened her own law firm in 2009.
Ms. Scott-Lynn attended the University of Notre Dame and graduated in 1999 with a Bachelor of Arts in Political Science/Government. Her main interest in this area was political theory.
Ms. Scott attended Stetson University College of Law, wherein she graduated in 2004, receiving her Juris Doctor degree with a concentration in advocacy. While in law school, Ms. Scott-Lynn completed several internships, including: Magistrate Judge Mark Pizzo, United States Middle District of Florida, Department of Veteran Affairs and the United States Attorney's Office. During her final year, Ms. Scott-Lynn worked as a law clerk for the Law Office of Glenn G. Gomer, a staff legal office of Liberty Mutual Insurance Company. She was ultimately assigned to assist an attorney who handled complex general liability cases.
Since 2009, Ms. Scott-Lynn has not only grown a very successful marital and family law practice, but has been an active member in the legal community. She served as the chair of the Family Law Section of the St. Petersburg Bar Association from 2012 – 2016. Her hard work and dedication earned her the "Rocking Chair Award" in 2015. Subsequently, she was asked to sit on the Executive Board of the St. Petersburg Bar. Due to her dedication, she was nominated to serve as the President of the St. Petersburg Bar from 2019-2020.
In 2018, she was selected by the Florida Bar to participate in the Florida Bar Leadership Academy. She was part of Class VI and completed the program in 2019.